Buenos Aires isn't just a world capital: it is also a world capital of books. Named as the UNESCO World Book Capital 2011, it is the city with the most bookstores per capita in the world. This fact alone would have enough for me to fall in love with the city. But there are a million more things that made my time there unforgettable.
While I had exciting new experiences in every country, what sticks out to me most about Argentina is our movement through the rhythms of daily life. We filled our weeks with fascinating classes about history, identity, and health, punctuated by commutes on a crowded subway and lunchtime trips to open fruit stands. We spent our weekends exploring the long stretch of parks bordering the city, navigating a labyrinth of sunset-colored roses and paddle-boating lakes ringed with palm trees and flowers. We celebrated merienda, the Argentine tea time, with alfajores, irresistible sandwiches made of two shortbread-like cookies and dulce de leche, all wrapped in a cloak of chocolate.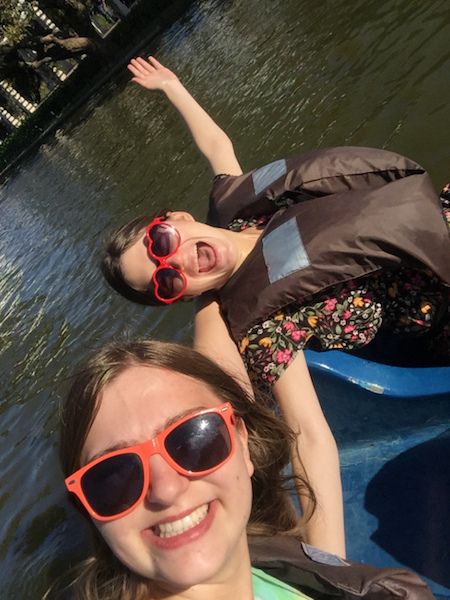 After dinner (usually an 11pm dish of milanesas and potatoes or a steaming stack of empanadas) the city comes alive. People flock to milongas, tango studios with the lights turned down low and dramatic violin that fills the veins of the dancers. With all the sparkle, stilettos, and roses, I was convinced that this was only a dance for high society. But the roots of the tango are much less imposing. The dance was developed in the nineteenth century by former African slaves and Spanish and Italian immigrants living in the poor, working-class suburbs of the city. The tango has since spread around the world, and become emblematic of the city of Buenos Aires. On the weekends, the people of Buenos Aires dance until breakfast (literally—our curfew was 6am)! But I preferred to spend my nights among the shelves of the endless bookstores and gelato shops.
Buenos Aires is a place of incredible resilience. While metropolitan "fun" dominates the night, the city is active with human rights campaigns during the day. This is, in part, a legacy of the military dictatorship that terrorized the country in the 1970s. During this time, 30,000 young activists were "disappeared"—kidnapped without a trace, tortured, drugged, and thrown into the ocean from airplanes in "the flights of death." Plaques to the "desaparecidos" remain scattered throughout the city, and every Thursday, the mothers and grandmothers of the disappeared continue to congregate in Plaza de Mayo—in front of the president's house—looking for answers about their loved ones. Today, Argentines are vocal about their political opinions and rights, wearing bright bandanas to indicate their support (or not) for legal abortion and regularly protesting for a wide variety of causes at the Plaza de Mayo. I am in awe of their bravery to fight for what they believe in. I can only hope that I can emulate that bravery, to make the world a better place, little by little.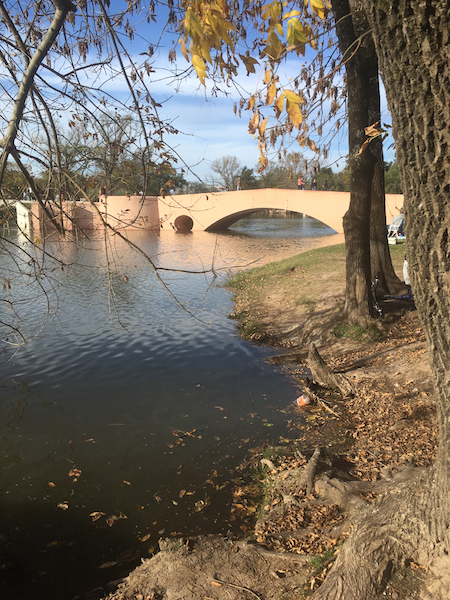 You could count our trip around the world in continents (4), in days (112), in seconds (9,676,800), in miles (36,215.78), or in the number of beds we slept in (12). But in the end, I want to measure our time in thank-yous.
In total, we wrote over 350 thank-you cards. But that number doesn't even begin to cover the countless gifts we've received from amazing people all around the world. We have been unbelievably blessed by our new families and friends in each country in so many ways. To any who might be reading this—I will always hold you in my heart.
And so cảm ơn, thank you, and muchas gracias to:
Our host families, for their unfailing love, care, and support

Our professors, for helping us navigate unfamiliar cultural contexts and question the world in new ways

The dedicated team of staff in each country, for putting together such an engaging and thought-provoking program

Our friends, for embracing each other despite our many quirks, and for being there for each other when home felt far away

The volunteers at all of the organizations we visited, for dedicating their lives to the often-thankless work of helping others

Our guest lecturers, for helping us understand the different issues facing the countries we visited

The locals, for welcoming us into their community

Our loved ones back at home, for supporting us in our travels

God, the universe, fate, or however you might want to call it—for making such an amazing journey possible
Cảm ơn, thank you, muchas gracias!